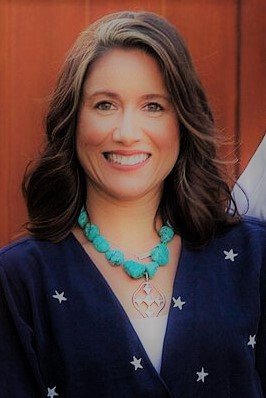 Meet Dr. Holly Roselle
When I was young, I wasn't aware of what a "mental game" was, but I realized that if it was off, I would miss out on a lot of the fruits of my labor such as joy, encouragement, peak performance, accomplishment, and just plain old feeling really good for knowing I did my absolute best. I was a swimmer at the University of Virginia and I was mentally strong and never gave up, but my mental game could still be off and affect how I performed. I noticed a difference and God has used it for good.
I've studied and learned all about how the mind works in relation to optimal human performance. I have 2 Masters degrees, a PhD and thousands of hours of applied experience witnessing success in the field of performance psychology. I want to share all that I've learned with you because I am passionate about youth feeling encouraged in all that they do. I want each and every youth to be the best they can be; to perform and live unleashed. My more formal bio is below, but if you remember anything about me it's that you matter to me, I know you are God's masterpiece, and I want you to unleash your full potential from your God-given gifts!
Dr. Roselle Bio
Dr. Holly Roselle is the former mental performance specialist with the Navy SEALS at the Naval Special Warfare in Coronado, CA, where she was attached to SEAL Team 1, 3, 5, 7 and BUDS. In her role she created and implemented a mental performance program to develop, enhance, and protect all areas of performance and life with special operators. Prior to that she worked in the same role with an Army Special Missions Unit where she focused primarily on training pre deployment soldiers on specific psychological techniques to leverage in order to optimally perform in high pressure environments. She also had the honor of working for the Army Center for Enhanced Performance (ACEP) located at Walter Reed National Military Medical Center (Washington, DC) and Ft. Belvoir (VA) during the height of Operation Iraqi Freedom and Operation Enduring Freedom. Dr. Roselle is a certified master resilience trainer with the U.S. Army, and she worked on mental performance in all areas of the military. Before her work in the military she served in development roles at Denver Children's Home, Youth Swimming, University of Denver, Ithaca College, and at Breakthru Performance working with youth athletes.
In her career, Dr. Roselle continues to see the positive effects that mental performance training can have on all aspects of human performance, including sports, performing arts , academics and the overall challenges of life. During her time at ACEP she was the team mental conditioning coach with athletes in the Military Paralympic program and the United States Olympic Committee's Warrior Games located in Colorado Springs, CO. She also worked with students in the combat medic program at Walter Reed National Military Medical Center to enhance their academic performance and later completed training in the Learning Enhancement Program, which applied mental skills training to the academic environment.
Dr. Roselle was honored to be awarded two certificates of appreciation for support of the United States Army's Warrior Transition Brigade Mission to help Warriors in Transition. She also earned a letter of appreciation from the United States Health Defense Board for her part in helping Warriors in the United States Military. She was also honored to earn a certificate of appreciation from the United States Army's Asymmetric Warfare Group for support of their mission to defeat emerging asymmetric threats and enhance multi-domain effectiveness. Additionally, she was awarded a certificate of appreciation from the Army Center for Enhanced Performance for her help with the advancement of Warrior Care in the United States Military's Warrior Games.
Dr. Roselle is a former All-American and she received her undergraduate degree from the University of Virginia where she was a long distance swimmer on the UVA Swimming and Diving Team. She has a Masters degree in Sport Psychology from Ithaca College, a Masters degree in Counseling Psychology from the University of Denver, and a Ph.D. in Psychology from Walden University. She is also a certified mental performance consultant with the Association of Applied Sport Psychology and is currently a part time professor in the Performance Psychology graduate program at National University.